Listen fans! Go get your club level seats, and get them now! Doak is in the midst of a life changing makeover, more life changing than Bruce Jenner turning into a woman. That's big. In your club level seats you get Wifi, amazing televisions, food, lobster, and the best part… none of those annoying losers! Watch the game in luxury in your new club level seats.
It's time for one of our favorite segments: Who's Hot and Who's Cold brought to you by the kind folks at Barineau Heating and Air.
So Who's Hot? The Tampa Bay Lightning, Baby!!!! The Lightning are currently on a 4 game win streak. In their last 10 games, 8-1-1. Last night vs. Panthers (Callahan's Go-Ahead goal with 2:28 left in 3rd period) sealed the win. The Lightning are happily sitting at 3rd in the conference. No lightning team in history has won more than 25 games at home. The 2014-2015 squad has won 30 at home with three more games at Amalie Arena left in the season. Only been three Lightning teams to win 46 games, last night Callahan grabbed the win to became the fourth team in league history to snag 46 wins. Goalie Ben Bishop is one victory away from tying a franchise record for wins in a season. Bolt' 12-game win streak in regulation against Atlantic opponents has been outstanding. This hasn't been seen since the 1984-85 Flyers when they won 13 in a row in their division.
Who's Cold? You're intestines at any major league baseball game this season. Ballpark food is getting ridiculous and the Brewers are leading the way. This year they will be debuting three new menu items:
· Inside the Park Nachos – a stick of beef, loaded with refried beans, rolled in Doritos, and then deep fried and drizzled with sour cream and cheese
· Down Wisconsin Avenue Brat – an 18-inch brat covered with gravy, French fries, cheese curds, cheese sauce, fried sauerkraut and jalapeños, then topped with sour cream and chives. This behemoth will cost $20.
· Miller Park Bratchos – nachos topped with four different sausages - chorizo, Italian, Polish and bratwurst – covered with sour cream, sauerkraut, and fried jalapenos.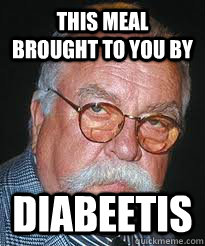 Not to be outdone, the Arizona Diamondbacks will debut their own coronary nightmare this season, the Churro Dog. The Churro Dog is a warm cinnamon churro sitting inside a Long John chocolate-glazed donut, which is then topped with frozen yogurt, caramel and chocolate sauces. Its estimated calorie count is 1,117. The price for this mammoth: $8.50 and your dignity. The Diamondbacks have a history of overdoing it when it comes to stadium food. Last year they created the D-back Dog.
The D-back Dog – an 18-inch corn dog stuffed with cheddar cheese, jalapenos and bacon, served with a side of fries. Despite the hefty price of $25, the team sold 9,517 D-Back Dogs last year.
It's quite possible that the Diamondbacks drew their inspiration from the Texas Rangers after they came out with the Boomstick in 2012. The Boomstick – a 2-foot hot dog smothered in chili, nacho cheese, jalapenos and onions. This cost $26 and the Rangers reportedly sold nearly 20,000 of them in the first season.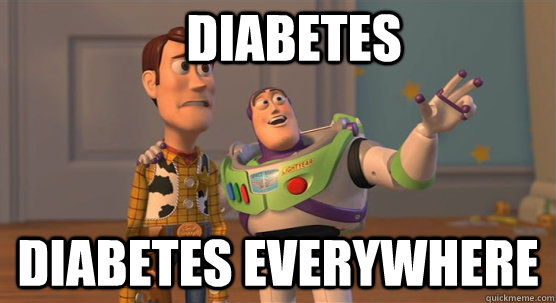 Last year the White Sox went the dessert route with their 3-pound, 12 scoop ice cream sundae served in a full size batting helmet. The sundae's foundation is four scoops each of vanilla, chocolate and strawberry ice cream. It comes drizzled with caramel, strawberry sauce and chocolate syrup, and includes two bananas, whipped cream and cherries. Price: $17
If you're looking for something a little less crazy, head on over to Turner Field in Atlanta where Waffle House has opened up its own concession stand. The menu at Turner Field includes classic, chocolate chip and peanut butter waffles as well as hash browns served plain, with toppings, or "all the way" — scattered and smothered with onions, cheese, chili, ham and peppers — for $9.
Hour 3