Hour 1
In 2015 the Florida State Football team will take a huge step back, before they take another huge leap forward in 2016. In the spring game Sean Maguire didn't look like the great pocket passer some though he could be. It's tough to top any performance done by Florida State's quarterback the past two years. Maguire isn't terrible, but he probably won't be winning the 'Noles games like Jameis did. It'll come down to the other positions on the field to win games.
With Sean Maguire under center, now's your time Miami. You can't keep losing to us, especially in a year where we aren't going to amount to much. You have to win this year Miami, because you certainly won't win in 2016.
Just remember SEAN MAGUIRE NEEDS OUR HELP!

Jordan Spieth led the Masters wire-to-wire. He was one of five players to accomplish that feat. The other four were Craig Wood (1941), Arnold Palmer (1960), Jack Nicklaus (1972) and Raymond Floyd (1976). Spieth was also the second youngest player to win The Masters behind Tiger Woods. The other youngest players to win the Masters were Seve Ballesteros (23 years and 4 days old) and Jack Nicklaus (23 years, 2 months and 17 days).

Spieth notched 28 birdies to beat Phil Mickelson's 2001 record. Spieth's 72-hole score of 18-under 270 matched the tournament mark Tiger Woods set in 1997 on his way to his first major title, also at age 21. Spieth became the first player to get to 19-nder in the history of the Masters, first played in 1934, with a birdie Sunday at the par-5 15th.

In this year's PGA season Spieth has two first-place finishes, two second-place finishes, 7 top-ten finishes, 8 top twenty-five finishes, and only missed the cut once.

Spieth ranks 1st in scoring average (69.264), 2nd in strokes gained: total (2.349), 2nd in birdie average (4.61), 4th in strokes gained: putting (.801) and 5th in strokes gained tee-to-tee (1.548) in the PGA. Spieth also leads all 21-year olds in balding.

All of theses stats are impressive, but it was just a week ago everyone was talking about how impressive the young Rory McIlroy has been this year. People loved Seve when he was playing, even drawing comparisons to some of the great golfers in the game, but now he's nowhere. It just goes to show that golf is an amazing sport in that the hottest player can drop off of the face of the earth in just a month, making Tiger Wood's career look more and more incredible.

Ron Jaworski came on ESPN this morning claiming Marcus Mariota will, without a doubt, go to Tampa Bay with the number one pick. Unfortunately, Jaws had to sell the world his pitch on Marcus Mariota after this Sports Science didn't do Mariota any favors.

It's sad what we've seen the past few weeks with "expert" analysts have been selling their soul to the tabloid gods to get ESPN more views. Tampa Bay is not going after Marcus Mariota. The Bucs will listen to trades that involve their number one pick in the hopes that another team gives away their draft for the next three years, or make a terrible impulse offer. Much like the Saints did with Ricky Williams. Just don't buy in to the ridiculous claims being made by the ESPN analysts as of late and go ahead and buy your Jameis Winston Bucs jersey.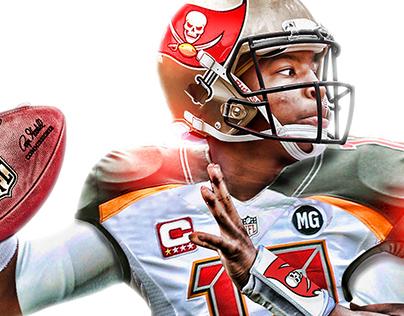 Hour 2

Jeff doesn't like what he saw from Sean Maguire at the spring game. Although he showed flashes of possible potential in the second quarter, he was not impressive overall. Smag may be the leading option for FSU, he has yet to completely separate himself as the true favorite. The spring game mainly gives us a chance to see all the new faces out there. Freshmen were impressive, such as Derwin James with a pick-six, and Jaquez Patrick is receiving Greg Jones comparisons! With so much young talent, Jimbo is apparently giddy about what this team is going to be, moving forward.

Tiger Woods is a tough competitor, and proved it again on Sunday at the Masters. Tiger struck a root in the ground when attempting to get back on the fairway and was visibly in pain. In the postgame interview, he said that a bone popped out of his wrist on the shot. His explanation was that he simply popped it back in. The interviewer clearly didn't believe him, and neither does the world. Thats about as true as his story about how he lost his tooth….. The audio of the interview is simply incredible and can be heard in the second hour.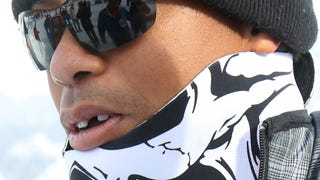 Hour 3

Want to watch how bad Sean Maguire played in the spring game? Here: